A lip-smacking taste of summer. And believe it or not, there's nutrition to be found in all that refreshing deliciousness. We've got the lowdown and recipes for every taste bud.
What's red and stops at green? Watermelon!
NUTRITION
Red
Watermelon is a decent source of vitamin C and beta-carotene (your body turns beta-carotene into vitamin A-cool, huh?). And there's more lycopene in watermelon than you find in tomatoes, which is a nutrient that protects against certain types of cancer.
Rind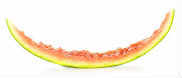 It's edible, but not always so tasty, unfortunately. The rind contains citrulline and arginine. Citrulline has been shown to boost heart health, the immune system, and helps with weight loss and type 2 diabetes. Arginine boosts nitric oxide in the body, which helps relax blood vessels, and remove toxins from the body. We're going to try and eat more rind now.
SMOOTHIES
Put all ingredients in to a blender and blend until smooth.
Watermelon-Banana Smoothie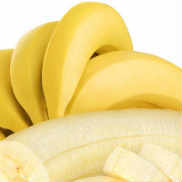 2 C seedless watermelon
1 whole banana
2 C fresh baby spinach (or other leafy green)
1/2 C water or ice cubes if needed (this will thin out your smoothie, so add a little bit at a time until you get to your desired consistency)
Watermelon-Strawberry Smoothie
2 C seedless watermelon
1 C whole strawberries, stems removed
2 C fresh baby spinach (or other leafy green)
1/2 C water or ice cubes if needed (this will thin out your smoothie, so add a little bit at a time until you get to your desired consistency)
Watermelon-Orange Smoothie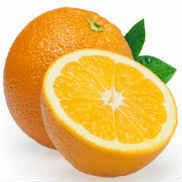 2 C seedless watermelon
1 orange, peeled
1 banana
2 C fresh baby spinach (or other leafy green)
1/2 C water or ice cubes if needed (this will thin out your smoothie, so add a little bit at a time until you get to your desired consistency)
Watermelon-Peach Smoothie
2 C seedless watermelon
1 peach, peeled & pitted
1/2 C strawberries, stems removed
2 C fresh baby spinach (or other leafy green)
1/2 C water or ice cubes if needed (this will thin out your smoothie, so add a little bit at a time until you get to your desired consistency)