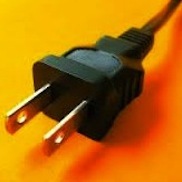 Most of us have had to deal with a power outage, sometimes for days. And if it's not Mother Nature causing the problem, it could be the stove or refrigerator going on the blink and needing repair. We help you figure out how to manage at mealtime in the event you have to go to plan B.
We recommend putting together an emergency kit of supplies, so it's available on a moment's notice. Some of you might want to include food staples in your emergency kit, while others will choose to high tail it to the grocery store and stock up as the need arises. In either case, the information and lists below will be a useful guide. For more specifics, you can check out the USDA's guide to food safety during severe weather, by clicking here.
EXPIRATION DATES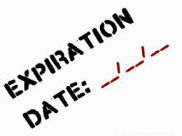 If you're setting aside an emergency kit with food included, you should have reminders on the calendar to check the expiration dates of any canned and packaged goods (you can't include any fresh, refrigerated or perishable items in an emergency kit). This way, you won't find yourself with expired foods that are of no use in an emergency. We recommend 4 checks each year—around January 1, April 1, July 1 and October 1. When food is about to expire, pull it out of the emergency kit and use these items during the non-emergency day-to-day; it doesn't need to be thrown away—just remember to replace whatever you pull out and use.
You WILL need to routinely check any batteries and their strength.
FREEZER & REFIGERATOR SAFETY TIPS
It's advisable to keep refrigerator and freezer doors closed during a power outage, so food has a chance to stay cold and safe. Your refrigerator temperature should be 40 degrees or lower and your freezer temperature should be 0 degrees or lower.
Did you know that if you don't open your freezer door during a power outage, the food may be able to stay frozen for 24 to 48 hours? If any of the food thaws in the freezer, you will may have to throw out these items because they may not be safe to eat.
Refrigerated foods may also need to be thrown away if the power outage lasts more than a few hours.
We recommend keeping an appliance thermometer in the refrigerator and in the freezer, so you won't have to guess whether the food is safe to eat once the power goes back on. You can purchase an appliance thermometer at Wal-Mart; Bed, Bath 'N Beyond; Target and Amazon.
NON-FOOD SUPPLIES TO HAVE AT THE READY

We recommend keeping an emergency kit handy that you can easily pull out at a moment's notice, so all equipment is ready to go.
Coolers (you can pack the supplies below in the coolers)
Flashlights with working batteries
Candles and matches
Can opener
Moist Towelettes
Paper towels
Napkins
Utensils (plastic will do)
Paper plates and paper/plastic bowls
Disposable cups
Straws
Sharp knife(s) (the real deal, not plastic)
Spoon & fork for mixing ingredients (the real deal, not plastic)
Microwave-safe bowl(s) for mixing and possible microwave use (see below)
Measuring cups & measuring spoons
Sealable plastic bags
Plastic wrap & aluminum foil
Appliance thermometers (to gauge temperature in your coolers)
FOOD & BEVERAGES WHEN THERE'S NO POWER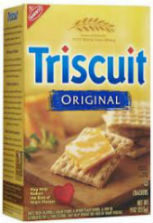 If you're going to keep perishable, refrigerated items in the cooler (such as deli meats and leftovers as noted below), the temperature of the cooler should not drop below 40 degrees; this can get tricky and time-consuming to accomplish, so you may want to avoid foods that need refrigeration.
Ice for the cooler (grab some bags at the store rather than from your freezer)
Bottled water
Crystal Light powder packets to add to water
Bottled fruit and vegetable juices—leftovers need proper refrigeration
Juice boxes
Sandwich fixin's, such as lean turkey deli meat and cheese—both need proper refrigeration
Tuna fish or chicken from the can (mix with lite mayo)—leftovers need proper refrigeration
Fresh and canned fruits & vegetables—most fresh & leftover from cans need proper refrigeration (apples and bananas do not)
Almonds and other nuts
Popcorn
Energy bars
Muffins
Whole wheat crackers
Whole wheat breads, buns & rolls
Whole wheat tortilla wraps
Peanut butter, low-sugar
Jam, low-sugar
Cereal, high fiber and ready to eat from the box (can be eaten without milk)
Strawberry licorice
Raisins
Oatmeal cookies
Pudding & Jell-O, low or no-sugar—need proper refrigeration
Ketchup, mustard and mayo packets
FOOD & BEVERAGES WHEN A STOVE IS ON THE FRITZ, BUT MICROWAVE, TOASTER & REFRIGERATOR ARE WORKING
Any of the items listed above and . . .
Frozen fruits and vegetables
Canned soups and other entrée-like items in cans such as Spaghetti-Os
Canned or jarred spaghetti sauce
Turkey hot dogs
Whole wheat pasta
Brown rice
Frozen pizza that is microwavable (add some diced veggies as toppings!)
Frozen dinner entrees such as lasagna, spaghetti, tamales, wraps, etc.
Whole wheat waffles
Oatmeal
Eggs (watch how to make scrambled eggs in the video above)
Cheese (watch how to make a cheese quesadilla in the microwave)
Yogurt
Syrup
Margarine or butter
Milk
Condiments and spices of all sorts