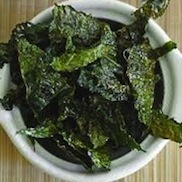 Loving potato chips? We get it. But even diehard chippers are finding healthier alternatives to satisfy those cravings. So we're gonna share some recipes the whole household can get involved with preparing . . .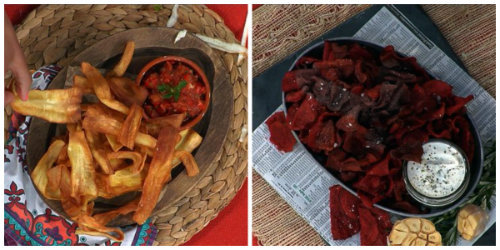 When you use a variety of vegetables to make chips, you usually have a chance to substantially amp up your fiber. Remember that we advise eating at least 25 grams of this super nutrient each day. Fiber naturally fills you up, so you're less likely to snack on empty calories. Also, fiber has heart disease and cancer prevention benefit. You'll find recipes for nutritious, tasty options—the other chip—as follows . . .
Click here for beet and parsnips chips.
Click to get zucchini chips and kale chips recipes.
And click to get the recipe for carrot chips.