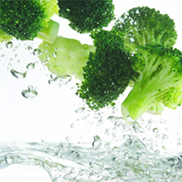 Eat your broccoli and apply liberally to your face. What? Researchers have found that not only does broccoli amp up your nutrition, but it potentially has sunscreen capabilities when rubbed onto the skin. Sulforaphane, a compound found in broccoli, is the reason for these findings.
According to the American Cancer Society, skin cancer is the most common of all cancers in the U.S. More than 3.5 million cases of the disease are diagnosed each year. Too much time in the sun, without protecting the skin, is considered to be one of the main causes of skin cancer.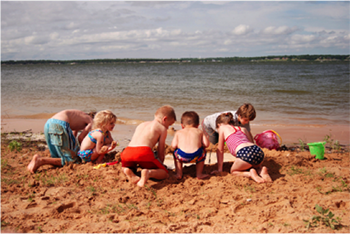 Sulforaphane in broccoli seems to block cancer-causing proteins that trigger cancerous disease.
The good news is that researchers are going to test a topical broccoli sprout solution in an upcoming study, so we may not have to apply those leafy greens directly to our bare, tender shoulders.
You can be sure we'll stay patched in to the study to learn more. In the meantime, use a sunscreen to block out harmful rays. And don't we all just love vegetables for one more reason today?