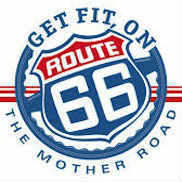 You concentrate on the scenery and making memories and we'll help you pack up the perfect snacks for your road trip this summer.
With a little bit of planning, you can eat healthy while enjoying the hills and valleys of America. We suggest snacks that aren't too messy or complicated. Wash and dry fresh fruits and vegetables and do any slicing or peeling before hopping into the car.
Consider keeping a cooler in the trunk or back seat-you can purchase ice along the way and replenish on an as-needed basis. The cooler also comes in handy for storing leftovers at a safe temperature. Pack a roll of paper towels and hand sanitizer and/or disinfectant wipes. It's easiest to use disposable bags and cups while on the road, but storage containers work if you're diligent about cleanliness.

Grape Tomatoes
Carrot Sticks
Cucumber Slices
Seedless Grapes
Apples
Fiber One Bars
Popcorn
Pirate's Booty
Whole Wheat Crackers
String Cheese
Laughing Cow Cheese
Hard-Boiled Eggs
Almonds
Peanuts
Soy Nuts
Lollipops
Red Licorice