Packing up your lunch and keeping it at the right temperature isn't ho-hum these days. We found some of the coolest lunch bags ever.
We know it's important to have a cool-looking lunch bag. But we just want to take a minute to remind you that your lunch needs to be kept at a safe temperature until you're ready to eat, otherwise you risk getting sick.
So keep hot foods hot and cold foods cold. You can control temperature by using an insulated lunch bag, thermos, and handy ice packs. A neat trick we like is to freeze a juice box that goes into your bag and defrosts while keeping your turkey sandwich cool as a cucumber.
Remember that if you pack foods like chili that you've made and stored in the refrigerator, the chili needs to be kept cold in the lunch bag until reheating in a microwave at school or should be heated at home and put into a thermos so it stays warm.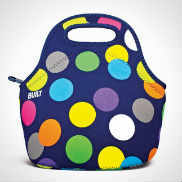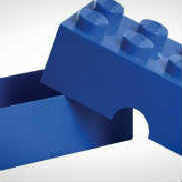 Now onto cool looking...