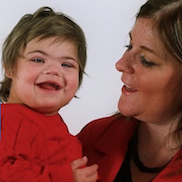 Buy-in is key to the improving health and eat-better habits of people supported . . . and Clearbrook confirms this.
At Clearbrook's XXXX house, all 7 residents with a BMI outside a healthy range recently lost between 10 and 63 lbs within 9 months. Samantha Herken, Coordinator, shared, "What helped the most was retraining the staff. The long-term staff got into the groove of giving the guys these heaping portions. They were using a lot of butter to cook and putting extras on the food."
"Retraining on what a healthy portion is for each guy, and that they don't always need seconds, helped turn things around. It was helpful for staff to know that if a resident requests seconds, this could be veggies or another lower calorie option."
"We also have worked on increasing physical activity. They started walking the mall and around the park almost every other day."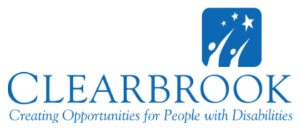 At the XXXX and XXXX houses, resident weights for many of the consumers recently began going in the right, healthy direction. Consumers who needed to lose weight lost between 7 to 26 lbs. and those that needed to gain weight began to do so over the last several months.
Noel Rosen, Coordinator, shared, "It really started with buy-in among the residents . . . finding healthy foods they liked. The other half of the challenge was getting staff to buy in to making the meals. Staff have to be comfortable and confident cooking the meals. My25 helped us along these lines, by condensing and making things easier for staff – we just had to get them to buy in. "
Noel additionally mentioned that families have recently commented on the good variety of foods prepared at the houses since the changes.
At My25, we offer retraining at anytime on topics such as plate portioning and meal time preparation for staff. We offer a Bump up Flavor Veggie Chart to show residents and staff how to add flavor without adding a lot of fat and calories to the likes of broccoli, and more, to help make mealtime healthy, convenient, and delicious.