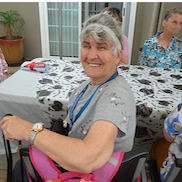 Sheryl Barnardo at CLIMB shared a tip about ensuring healthy foods at mealtime for people supported. It happens to be THE MOST IMPORTANT TIP of all. We applaud CLIMB and recognize them as a leader and innovator.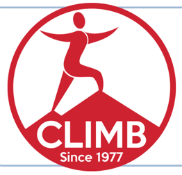 In the vein of . . . if you don't take the medicine, you won't get well, CLIMB is absolutely committed to following My25's well-constructed, choice-based, and budget-sensitive menus. Staff wasn't always doing this everyday, however. So Sheryl and the leadership team at CLIMB decided to build in some accountability in a fun, but surefire way.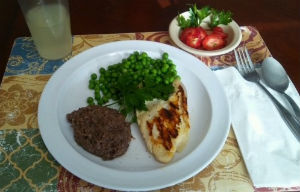 Sheryl explains . . . we started a photo challenge. We requested photos of breakfast and dinner from each home. There was some serious scrambling and failures on that first day. But some pulled off nice looking tilapia, beans, peas and fruit (ah hem—My25's healthy plating guidelines being followed to a tee!). As seen right above.
The real winner, however, was another house on day two. What a great presentation! (We are seriously bowled over here at My25!) And we hear that consumers helped to prepare the meal, even slicing the cucumbers in such an artistic way (again . . . we are IMPRESSED times ten!). "When you make it, you own it."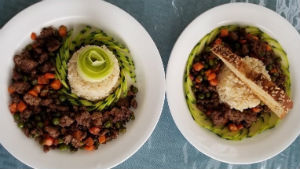 To keep them all honest, we are implementing a surprise request to see photos of dinner one day a week. Since they won't know the day, they're more likely to stick to the menu!
Our commentary regarding CLIMB's innovation . . . we believe this is incredibly smart on CLIMB's part. Staff does get busy and healthy mealtime can slip through the cracks. But accountability for following nutritious, budget-sensitive, and choice-based menus is the key driver behind improved health for people supported and reduced food expense—and ultimately diminished costs related to PRNs, prescription medications and acute care.
Hats off and a standing ovation, CLIMB, for such diligence and commitment to people supported.