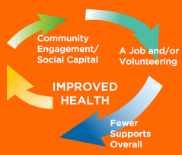 Information for primary care physicians, nurses, dietitians, and licensors, with associated resources for staff and people supported.
Diet information below reflects per day values across 3 meals, 2 snacks, and all beverages.
In general, My25 menus apply to the Dietary Guidelines for Americans, a moderation versus deprivation approach, and proper plate portioning. Our foundational core has been built through a partnership with the United States Dept. of Agriculture (USDA) and professionals from Northwestern University's Feinberg School of Medicine.
REGULAR DIET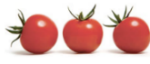 Daily Values
about 1800 calories; 245 total carbohydrates or 210 net carbohydrates; 50g fat; 28g dietary fiber; 80g protein; 2100mg sodium; 270mg cholesterol
The carbohydrates are balanced throughout the day: 60 net carbs at breakfast, 60 net carbs at lunch, 60 net carbs at dinner, and two snacks each consisting of 15 net carbs.
Note(s)
Most health care professionals and licensed nutritionists consider My25's Regular Diet to be low fat, low cholesterol, and low sodium and high fiber. Most health care professionals also consider My25's Regular Diet to be low carb, compliant with ADA Diabetic Diet requirements, and appropriate for many people with diabetes or pre-diabetes.
VERY LOW FAT/VERY LOW CHOLESTEROL DIETS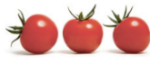 Daily Values
about 1800 calories; 245 total carbs or 210 net carbs; less than 10g saturated fat; 28g dietary fiber; 80g protein; 2100mg sodium; less than 200mg cholesterol
Note(s)
To achieve these levels (fat and cholesterol, particularly), menus become more vegetarian oriented and contain leaner cuts of meats and more fish.
VERY LOW SODIUM DIET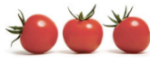 Daily Values
about 1800 calories; 245 total carbs or 210 net carbs; 50g fat; 28g dietary fiber; 80g protein;
1500mg sodium; 270mg cholesterol
Note(s)
To achieve this level of sodium, menus replace many of the deli sandwiches and use fewer processed foods.
BRITTLE DIABETIC/VERY LOW CARBS DIETS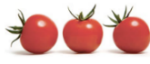 Daily Values
about 1800 calories; 180 total carbs; 50g fat; 28g dietary fiber; 80g protein; 2100mg sodium;
270mg cholesterol
Note(s)
Most primary care physicians recognize our Regular Diet as meeting the needs of individuals with diabetes. This is a result of our low carbohydrate and high fiber values and constant carb characteristics. Many individuals utilizing My25's Regular Diet achieve improved A1c levels and reduced or eliminated diabetes medications and/or reduced or eliminated pre-diabetes medications.
For Brittle Diabetics needs, we define a very low carbohydrate value as approximately 180 carbohydrates per day. We achieve this value by replacing simple carbohydrates with more complex carbohydrates (for example, whole wheat tortillas replace whole wheat bread for weekday lunch sandwiches).
GERD DIET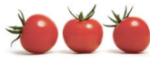 Note(s)
My25 menus address GERD by eliminating many problematic ingredients, such as: tomatoes/tomato sauces, spicy foods/ingredients, acidic foods/ingredients, and more.
RENAL DIET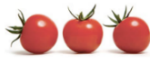 Daily Values
about 1500 calories; 210 total carbs or 180 net carbs; 50g fat; 25g dietary fiber; less than 70g protein; less than 2000mg sodium; 250mg cholesterol; less than 2000mg potassium
Note(s)
High potassium food items—such as beans, potatoes, bananas and spinach—are removed from menus.
WEIGHT GAIN DIET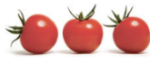 Note(s)
Based on BMI, menu suggestions add calories primarily through additional fats, such as . . . drizzling olive oil and higher calorie salad dressings/sauces over starches and vegetables; drinking whole milk instead of 2% or skim; and utilizing high calorie nutritional supplements.
My25 menus regarding consumers needing to gain weight are always sensitive to those who need to lose weight in the same household . . . therefore, you will rarely see My25 menus suggesting double portions. Rather, we take a more subtle approach as noted above in order to maintain harmony in the household. It works!
WEIGHT LOSS DIET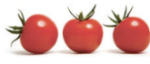 Note(s)
My25 menus adjust for weight loss based on lowered calorie values prescribed by the primary care physician.
Additional Resources for Education Purposes
Menu changes at any time (person-centered choice rules!), no charge: menuchange@my25.com
Reach out any time!: hello@my25.com
The Basics
• My25 Resources & Outcomes Overview Video
• Exciting News About Mealtime . . . staff, people supported and guardians ask, "Why My25?"
(See further below at the tail end for how leading providers are answering this question.)
• Whoa, Nellie! (why you can trust us)
• Talking to Consumers About Making Responsible Food Choices
• My25 Fundamentals (including proper plate portioning)
• When Consumer Health Is Moving In The Wrong Direction
• When Consumers Refuse to Eat Healthier Foods
• The Therapeutic Report & How To Use It
(My25 sends the Therapeutic Report (portioning guidelines) weekly and it is customized for each setting.)
• ISPs . . . a whole series of ISPs (fast food, plate portioning, grocery shopping, kitchen safety, and more) can be found right here within the My25 Elevate Portal—search "ISP."
• PhotoStep Recipes . . . hundreds of task analyzed recipes pairing photos and text prompts to bolster confidence, independence, and skill building in the kitchen and around healthy mealtime.
• My25's Bump Up Veggie Flavor Chart
• My25's Jazz Up Healthy Starches Chart
Weight Gain
• Trying To Gain Weight In A Household Mostly Trying To Lose Weight
• Fluid Richness for Individuals Needing to Gain Pounds
Diabetes
• Healthy Snacks For People With Diabetes
• Low-No Concentrated Sweets Meal Plan
• How To Use My25's Nutrition By Daypart Report, In General and for People with Diabetes
(My25 sends the Nutrition Daypart Report weekly and it is customized for each setting)
• Hi Protein, Low Carb Meal Plans
• Concentrated Sweets Snack Replacements, With Equivalent Carbohydrates
GERD
• GERD & What You Can Do About It
Lactose Intolerance
• Snacks for Lactose-Free Needs
Fat
Mechanical Soft
• Mechanical Soft Diets (Including Puree)
• Snack Foods for People with Dysphagia
Gluten Free
• Snacks for Gluten-Free Needs
High Blood Pressure
• High Blood Pressure & The Food You Eat
Renal Disease
PKU
• PKU
Snacking
• Free-er Foods, Low Calorie Foods (with texture guide)
• Surprisingly Delicious, High Fiber Snacks
Fast Food
• Eat Better In A Fast Food Restaurant
Finger Foods
• Finger Foods (suggestions for individuals with tremors)
Nutrition Facts Label
• How to Read A Nutrition Facts Label
Beverages
Family Style Eating
• Serving Family Style the Healthy Way
Enjoyment of Life
• For budget and time sensitive ways to celebrate . . . after all, eating better is easier when fun is in the mix.
Footloose & Fancy Free
• When you just feel like Browsing Recipes or Whipping Up the Season.
"Why My25?" ask staff, people supported and guardians . . . here's how leading providers are answering that question!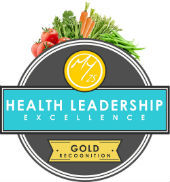 Our organization is taking an important next step toward health leadership excellence, so we can help people supported enhance their quality and length of life through positive, preventive health actions.
We're partnering with My25. My25 is one of the only solutions—as a result of their respected team of preventive health, disease management, nutrition, human services industry, and culinary professionals (including a full-time chef graduate from one of the top culinary schools in the U.S. and long experienced at working with people with disabilities and supporting staff)—facilitating person-centered choice and substantially improved health for people supported via robust mealtime resources. My25 programs span the U.S. across 30 states in partnership with proactive, forward thinking human services provider organizations.
Because food is the key driver behind preventive health for most anyone, My25 focuses on eating the right foods in the right amounts, subscribing to moderation versus deprivation and the Dietary Guidelines for Americans. Our partnership with My25 centers on customizing menus for each household based on food likes/dislikes, dietary needs, and the routines of each setting. No two settings have the same menu, and menus are refreshed every 35 days to reflect the season and celebrations on the calendar. Favorite, personal recipes from staff, people supported and family can be included in the My25 menus!
To be clear . . . My25 doesn't supply food. They deliver weekly content in the form of menus, grocery shopping lists, recipe prep steps, and education and engagement resources centered on nutrition, preventive health, enjoyment of life, and independent living skills development. Many of their multi-media resources are available to our entire constituency (that means families, guardians, and case managers, too—many of whom report improving their own health, as a result).
My25's Support team is in regular communication with staff (and consumers and family members if they would like!) regarding questions, guidance, and ways to tweak menus to address evolving food preferences and improving health status whether needing to gain, maintain, or lose weight. As health improves, people supported are much more likely to engage in enhanced physical activity and embrace community, socialization, and job opportunities with greater frequency and success. All goals we are committed to furthering.
There is increased attention being paid to the costly, out-sized poor health of people with disabilities that is now being demonstrated as changeable via improved nutrition. Human services providers, including SPIN, will be held accountable for the health status of the people we support. We are proactively going the extra mile by choosing a partner—My25—that adheres to person-centered choice and has an impressive track record of success.
You can learn more at the My25 web site at: www.my25.com and through My25's web-based/mobile-optimized engagement/education Portal of multi-media resources, available on-demand and in 81 languages, at: my25elevate.com.
We hope you are as excited as we are by our organization's commitment to health leadership excellence and the directions we're moving in as an innovative, progressive organization on behalf of the vital people we support.