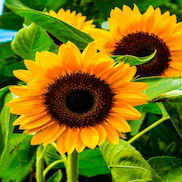 Time to think gardening—even if you never have! We map out how to organize a fun seed swap among your constituency. A seed swap involves bringing seeds to share for the garden and leaving with seeds brought by others. Life is good. And so is your bandwagon of support for eating better.
This event really gets the conversation going about healthy, tasty and beautiful vegetables, herbs and flowers. It's personally satisfying to pluck fresh herbs from the backyard or windowsill and dress up your table with a colorful bouquet.

We suggest organizing your seed swap along these lines...
1. Choose a date, time and place. Figure out whom to include. While some community-wide seed swaps provide loose seeds in bowls or buckets (with a scoop and plastic bags), we suggest using seed packets for swaps within your organization. You can purchase seeds for the garden at a variety of stores such as local hardware and garden shops, Target and Wal-Mart.
2. As part of the event, consider inviting someone to make a brief presentation about gardening, vegetables and/or flowers. This person might be you, a person(s) supported, or someone from a local garden shop—or all of the above! If you don't know about a topic, this is a great opportunity to do some legwork to learn more and share.
Some suggested topics:
Using Herbs to Make Vegetables Taste Good!
The Benefits of Eating More Vegetables
Gardening Dos and Don'ts
Weeding and Watering
Flower Arranging
Windowsill & Apartment Gardening
(If you want more information about any of these topics, please get in touch and we'll do our best to fill you in and give you the details you need).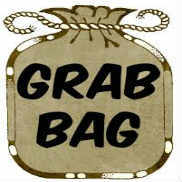 3. Send out invites and fill everyone in on the details. Ask everyone to bring 3 to 5 packets of seeds that are all different, indicating they will leave with at least 1 to 3 packets. Consider this example...
If you have 10 guests, ask each guest to bring 4 packets of different kinds of seeds. This means you will end up with 40 packets of seeds at the seed swap.
If you tell each guest to swap for 3 packets of seeds to take home with them –this means that 30 packets of seeds will be selected, leaving 10.
Because there are these 10 extras, your guests will have a choice of seeds during the swap, which makes for a more pleasant event for everyone.
You can then raffle off these last 10 packets of seeds once the swapping is over. Or play a game, or have a door prize, or whatever sounds like fun to your group.
Basically, remember this rule of thumb: You want everyone to bring more packets of seeds than people will be allowed to swap for, because this allows for more choice to take place.
4. Organize the lay of the land on a table or tables in some way that makes sense to you and your guests. Put up signs. Some suggestions...
Green Vegetables
Non-Green Vegetables
Herbs
Fruits
Wildflowers
Flowers Other Than Wildflowers
Summer Harvest
Fall Harvest
Etc.
When swappers arrive with their seeds, they should put their packets in the appropriate place on the tables you have set out. You might want to assign this job to one person who greets guests, collects all the packets, and then has the job of setting out the seeds in the right places. Once everyone's seeds are in the right place, the swapping can begin.
Provide bags so attendees can easily carry their choices with them.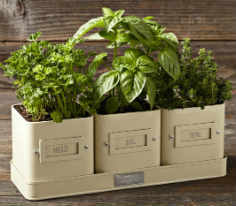 5. Provide refreshments (big, bold, bright fresh veggie tray!) and a centerpiece of breathtaking flowers, a windowsill garden, and/or a bucket of gardening tools to inspire one and all. A little background music is a nice addition, as well.