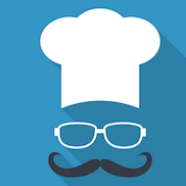 Based on this innovation, outcomes are going through the roof.
House manager, Tony, shares that with the help of organizational leadership, one of The Adirondack Arc's consumers started a group called Chef's Corner in his house. Chef's Corner invites other residents from the agency to practice cooking My25 meals together.
In the process, people supported and staff improve kitchen skills and nutrition knowledge, while enjoying one another's company and sharing a common interest in food and improving health.
You guessed it . . . health is improving substantially. Hats off (make that a chef's hat!) to The Adirondack Arc and phenomenal consumers who take the initiative and soar.