Browse Recipes
Your very own recipe box, right at your healthy, happy fingertips. Send us your recipes and photos (must be original!) and we'll send you a certificate of recognition for your tremendous effort (you might even get a reward!).
---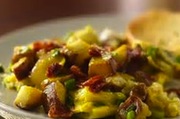 Bacon & Egg Hash
Satisfies morning, noon and night.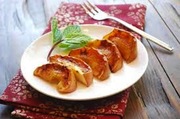 Baked Apple Wedges
Warn and gooey. A light dessert or scrumptious side dish perfect for most any meal.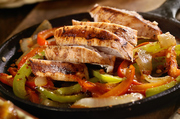 Baked Fajita Chicken
You pronouce "fajita" as fuh-hee-tuh. You will pronouce this dish as tay-stee.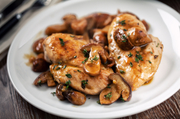 Baked Mushroom Chicken
Don't mushrooms just make you feel all gourmet giddy-like?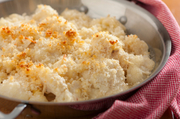 Baked Parmesan Cauliflower
Making veggies like this taste so good has us all giddy and happy around here.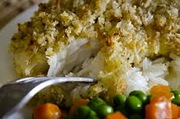 Baked Pollock Parmesan
A trifecta--healthy, budget sensitive and tasty as all get out. Bet on this melt-in-your-mouth fish dish any day of the week.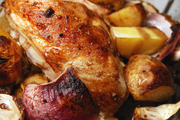 Balsamic Chicken with Vegetables
Even if this didn't cook in one pot and fill the house with smells to beat the band, we'd call it one of our absolute favorites.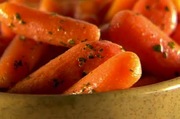 Balsamic Glazed Carrots
The combination of balsamic and honey takes this dish up and over.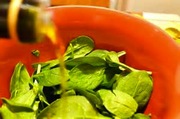 Balsamic Tossed Spinach
A simple splash of flavor transforms these healthy greens.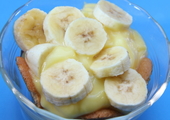 Banana Cookie Pudding
The combination of flavors and textures is dazzling.